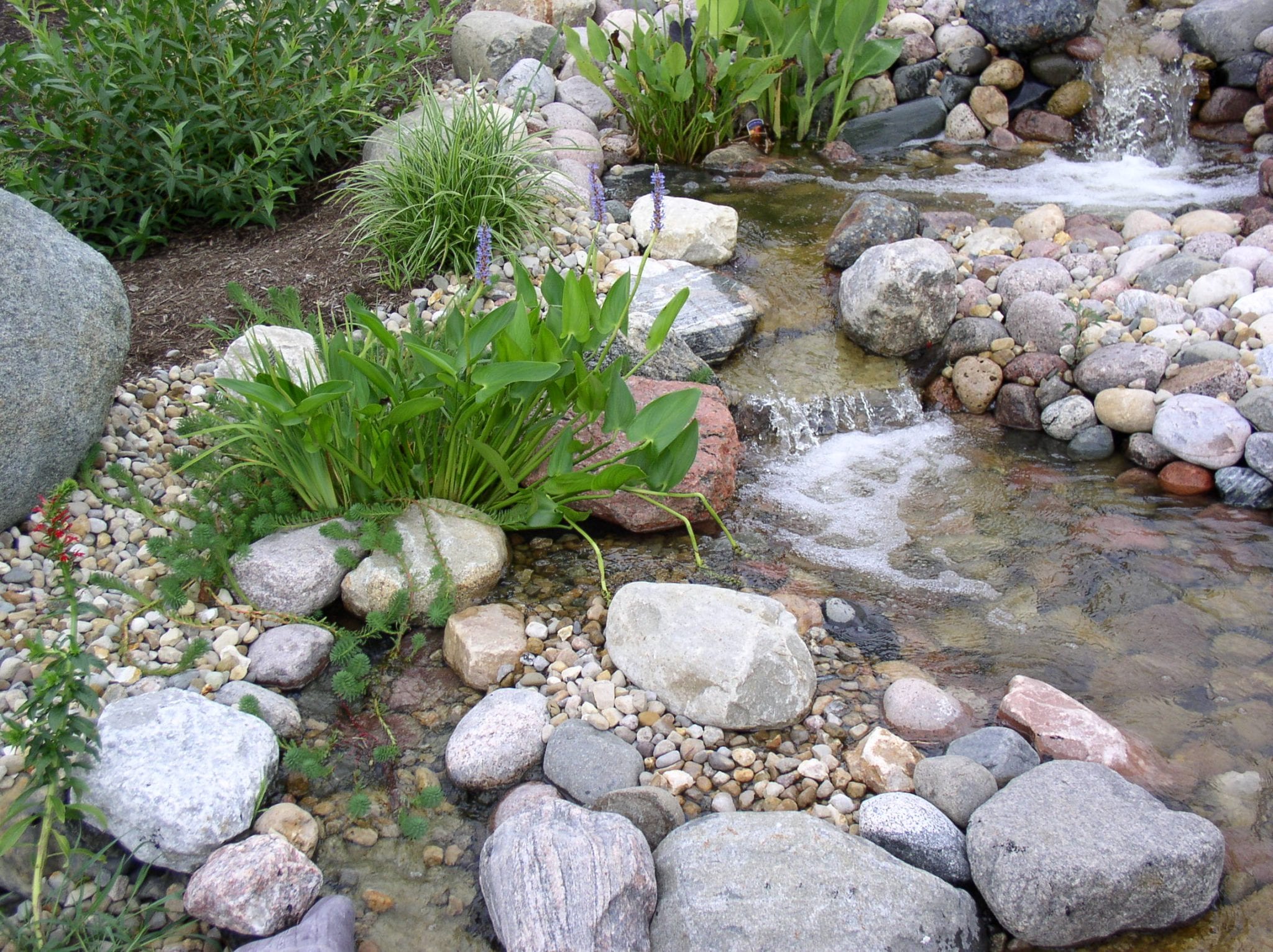 A great landscape starts with a great design! Carl Jackson has been designing landscapes for industrial, commercial, and residential projects for over forty years. He uses AutoCAD computer software to create scale drawings and RealTime Landscaping Architect, a 3-dimentional imaging software, to create pictorial images of the proposed landscape.
Whether your preferred style is formal or contemporary, whether your landscaping dream is a simple foundation planting or a bling back yard project with an outdoor room and kitchen, Carl will listen to your wishes to create a custom design that incorporates your ideas and great landscaping design and materials!
With our turn-key process and our drive for high quality landscapes, customer satisfaction is our highest goal. We look forward to working with you on your next project!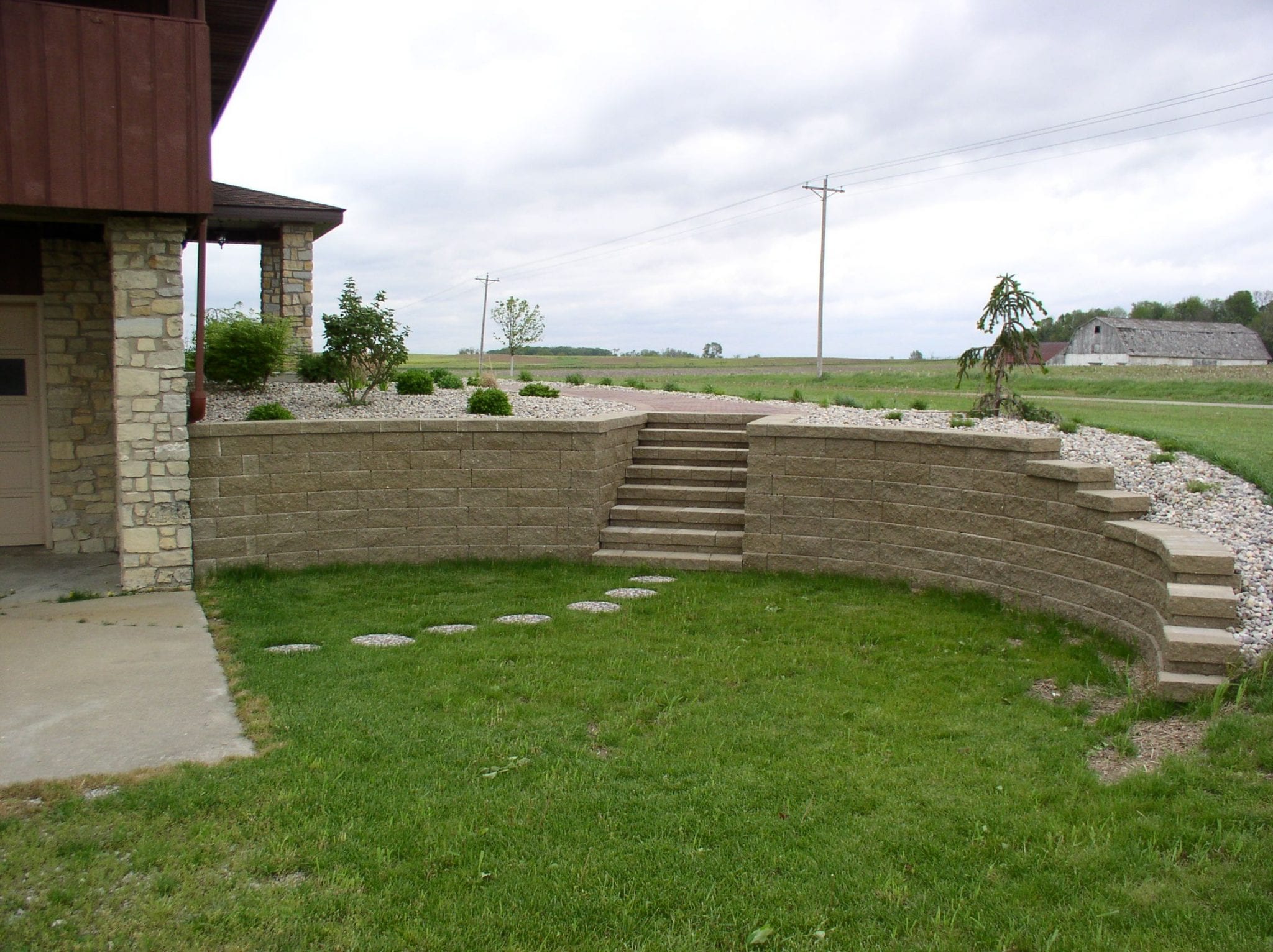 Jackson's Nursery does hardscaping RIGHT!! No shortcuts! The key to great patios and retaining walls is an excellent foundation. It takes longer to build and the price is higher (due to the increased amount of time and materials required), but who is happy with the alternative: retaining walls that collapse or uneven paver patios? Good drainage and proper grading of the site are also essential when installing hardscaping. We use a laser to determine the appropriate grade.
Jackson's Nursery builds enduring landscapes!
Landscape plantings
Seeding or sodding
Paver patios and walkways
Retaining walls
Boulder retaining walls
Limestone steps
Limestone patios
Out-croppings
Entrance plantings with stone or boulder elements
Pergolas
Fire pits
Outdoor fireplace
Fire and water boulders
Koi ponds
Moses rocks or other pondless water features
Horse-tail waterfalls
Outdoor kitchen
Outdoor room
Paver-overlay
Travertine patios, walkways and driveway overlay
Permeable pavers
Granite benches
Stone golf cart pathway
AND MORE!
Hardscape Materials Companies:
Unilock
Reading Rock
Olberfelds
Belgard
Versa-Lok
Add a final touch with Outdoor Lighting!
You can rely on Jackson's Nursery to build an enduring hardscape!
We recently built a new home and were looking for someone to finish our yard and do the landscaping. Looking in the phone book, we saw an advertisement for Jackson's Nursery. We made the call, set up an appointment for Carl to visit our home to get some initial information (lot size, house dimensions, lay of land, and ideas about what we had in mind). We met again and he presented a scaled, colored layout with details about each plant and tree plus a design for a natural stone patio, gas fire pit, and several retaining walls; also included in the project was burying all downspout drains and installing sod.
This was not your normal project because this lot was sloped and contained buried rubble from two brick homes that were demolished and the remains were covered up many years ago. This required the removal of several dumpster loads of debris and replacement with top soil.
We are well pleased with the results and enjoyed working with Carl, Gene, Rhonda, and the crew. They are quality people and are very respectful of our questions and suggestions. We have received many compliments on the work they have done for us.
We highly recommend Jackson's Nursery!
Jackson's Nursery, Inc.
[/db_pb_map_pin]